Testimonials
We are very proud of the service we provide for our customers. In fact, we see a client relationship drastically more personal than that of most agencies in our field. Our client relationships do not start at 9AM and end at 6PM—they stay with us to continually receive the quality service they deserve.
Jessram is very knowledgeable and his company is the best web providing solutions that I have known since working on developing many websites. He will share with you his knowledge and advise you on what is best for the product or service you are offering. He is also up to date with the latest IT advancement and will adapt your website to meet the requirements. Once the website is delivered he will take care of the maintenance and updates. You will have nothing to worry about as a business owner. While you focus on the core of your business he will ensure to make your website or Facebook page work for you and grow your business online.
Working with WebCube has been a very pleasant and positive experience. He is absolutely professional and competent. He has been responding to all my requests in an outstandingly timely fashion. His input is knowledgeable, open and resourceful. His suggestions have been very helpful and still allow for my needs and creative wishes to be met. I am absolutely happy with my website and all the work he has done for me and certainly recommend his services to everyone I'll ever know.
Sailesh Bissumbhur
Dental Surgeon
This is to certify that Business Mauritius (formerly Mauritius Employers' Federation (MEF)) has worked with WebCube to design its new website - www.businessmauritius.org. Mr Jessram Koonja has demonstrated a high degree of excellence and creativity. His thoughtful and professional advices have been admired, and he never hesitated to put in extra hours to respect tight deadlines. Mr Koonja is reliable and committed in all his projects, and has a pleasant personality. His services have been well-appreciated. We highly recommend using WebCube to design and build future websites.
Isabelle Ferriere
Marketing Manager (Former)
We are very pleased with the exceptional and reliable services provided by WebCube as our web designer, email and web hosting. As a web professional, WebCube is intuitive and apply an outstanding amount of care and creativity to his works and projects. We sincerely appreciate his help and the top quality service he offers. It is a pleasure to deal with a company that is dedicated to customer service. We highly recommend this web designer to anyone who wants intuitive web builders. Keep up the great work!
Kailash Dabeesingh
Kailash Dabeesingh
Pioneer in arbitration
Choosing someone to create a website can be a daunting process. We absolutely did not go wrong in trusting Jessram as our one-stop-shop resource for the design, development and hosting of our web site. In all our interactions with Jessram, we have always found him to be a friendly, attentive and professional. Above all, it is good value for money. We would definitely recommend working with Webcube Ltd.
Hemant Cheetaamun COO, Epay Ltd We have just launched our new website, courtesy of WebCube, and were highly impressed by their professional attitude, creativity and willingness to go the extra mile, while scrupulously respecting our visual brand identity. I have no hesitation in warmly recommending Jessram Koonja and his WebCube team to everyone and UHY & Co will certainly use their services in the future. Nirmal Heeralall Managing Partner UHY & Co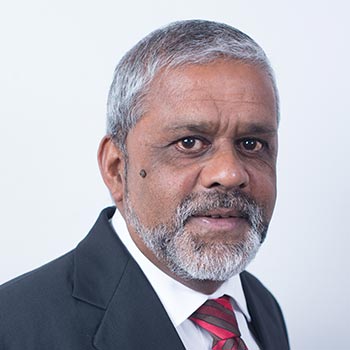 Nirmal Heeralall
Managing Partner